Our platform is suitable for single schools or large MATs and is designed to assist schools with two critical needs:

To enable trustees, governors and other schools leaders to monitor GDPR compliance

To assist your data protection contact(s) on the ground to manage your GDPR obligations
GDPR Dashboard for school leaders
Monitor compliance levels across all schools and drill down into danger zones within each school
See which areas of non-compliance remain outstanding at any one time
Compare number of data breaches across all schools including reportable breaches
Compare number of subject access requests across all schools and monitor deadlines
Compare number of freedom on information requests across all schools and monitor deadlines
Compare school performance across different geographical areas and local leaders
Access all compliance documentation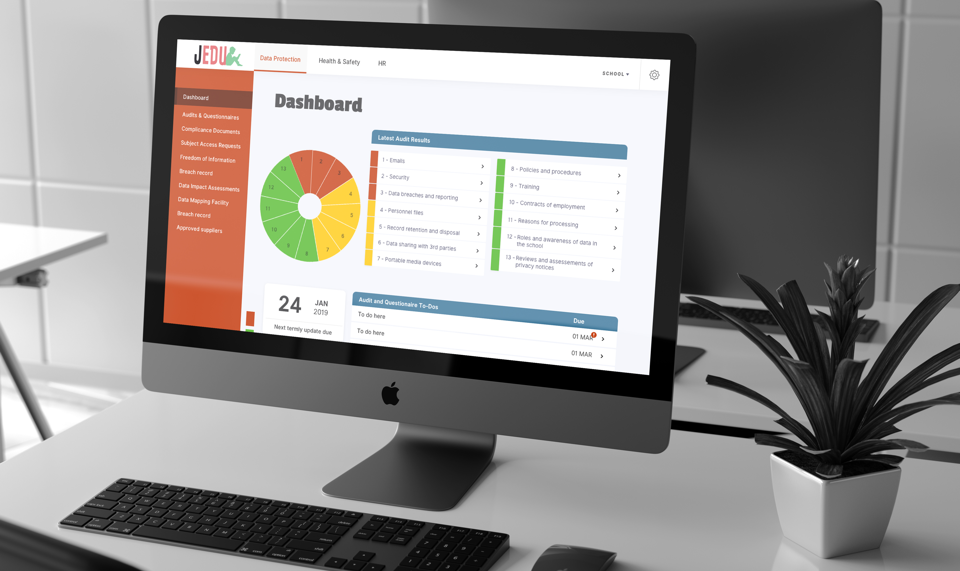 DPO Assistant for school GDPR contact
All data protection audits and questionnaires stored in chronological order
Area of non-compliance highlighted to action with deadlines
Carry out a data protection impact assessments using the website to be approved online by Judicium
Report a data breach directly to the ICO using the platform
Maintain a record of all data breaches including reportable breaches
Maintain a record of all data subject access request and monitor time limits for response
Maintain a record of all Freedom of Information requests and monitor time limits for response
Keep a record of all your compliance policies and procedures
Use our data mapping tool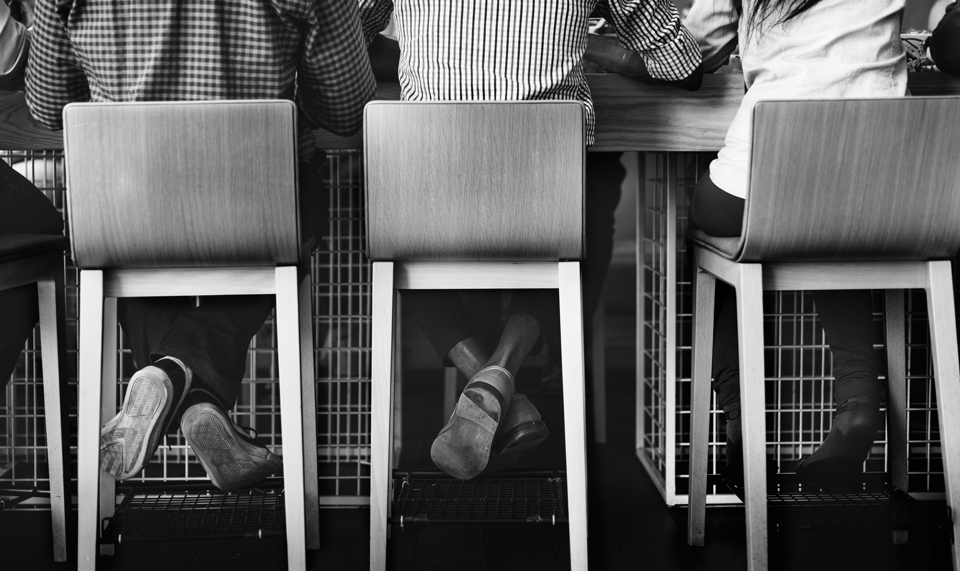 Our DPO Service
Our Data Protection Officer Service is intended to assist schools and Multi Academy Trusts (MATs) in complying with the requirement to appointment such a role with the responsibilities set out in Article 39 of the General Data Protection Regulations (GDPR).
Our delivery of the Data Protection Officer role includes:
Buy here
Providing you with advice and guidance when required
We will appoint a designated consultant to manage your account. He/she will be an expert in this area and inform and advise your school or MAT, and your employees about the obligations that are required to comply with the GDPR and other data protection laws. This will be done by way of reports, information sheets and training. Telephone and email advice is also available for school or MAT leaders.
Creating and maintaining your data records
We will assist you to create and maintain comprehensive records of all the data processing activities carried out by the school or MAT, including the purpose of all activities, which must be made public upon request.
Drafting your data policies and procedures
We will assist you to devise and maintain policies and procedures to regulate your processing of personal data and set out how to interact with external bodies, regulatory authorities, data subjects and information seekers.
Providing training for your employees
We will offer training to your employees on compliance with GDPR and other data protection laws. Training will be given in two workshops and online with our eLearning platform.
Acting as the first point of contact with authorities
We will be the first point of contact for supervisory authorities and for individuals whose data is processed.
Managing Subject Access Requests and those under Freedom of Information Act
We will manage enquiries under data protection and freedom of information laws, in that we will manage the data collection process, as carried out by your employees under our direction, and draft the various correspondences with the data subjects and regulatory authorities.
Conducting an annual audit of your data processes
In addition to providing regular updates, we will carry out an annual audit to provide an assessment of whether your school or MAT is following good data protection practice. The audit will look at whether you are following your policies and procedures and make recommendations for improvements including any new guidance from the ICO.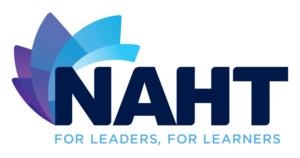 Judicium Education's DPO service is endorsed by the NAHT Judicium are also GDPR trainers to the NAHT
About us
Judicium Education is the leading schools' data protection adviser in England and Wales.  Over 1,300 schools trust us to represent them as their data protection officer when dealing with third parties and the Information Commissioner.
We have the largest team of professionally qualified data protection consultants who do nothing but advise schools on their GDPR obligations, visit schools to audit on best practice, deliver onsite training and provide support to guide your school every step of the way.
Acting as schools' DPO, we manage hundreds of subject access requests each month on behalf of our schools and dozens of Freedom of Information requests.  We sign-off hundreds of data protection impact assessments and deal with numerous tricky issues with the Information Commissioner.
When a question arises, or a problem develops, we don't just provide you with generalities, information sheets or refer you to some expensive lawyers – we are there for you to assist and represent your best interests.
When it comes to schools' data protection and GDPR, there really isn't much that we've not come across.
Contact us
If you would like to talk to us about our Data Protection Officer Service, or find out how little it would cost to service your school, please contact us
020 7336 8403
Judicium Consulting
72 Cannon Street
London
EC4N 6AE